"I was diagnosed with MS three and a half years ago. I first noticed something was wrong seven years ago, but it was only after a bad fall that my diagnosis finally came.
MS has impacted my daily life as my speech and mobility have been affected, and I am unable to walk. My brain tries to tell my legs to move, but they don't get the message and go in different directions. I use a wheelchair or a motorised scooter to get around, so this makes accessing different places difficult sometimes. The battery on my mobility scooter went flat during COVID 19, and I know first-hand that I wouldn't want to be without it.
MS Gisborne has been really helpful. If there is anything I need, they are here to help. Initially, I was a bit iffy about attending one of their regular morning teas and didn't want to go, but I plucked up the courage and went anyway. I turned up that first morning and parked in the corner by myself; in no time at all, I had eight people come and sit with me. That got the ball rolling for me, and I had a great time. Everyone was so friendly, and there was lots of laughing. I know they've got my back and I know there is support."
"As a result of MS, I suffer from depression, especially when I lost mobility. It was terrible when they told me I would never walk again. It really hurt knowing that I would never surf or run again, and I would have to rely on people to push me in my chair. When I start getting a bit depressed, I go out on my scooter to see my neighbours and friends; I just need to get out. However, I try to make the best of it and try not to let it get me down because since there is no cure you may as well get on with your life."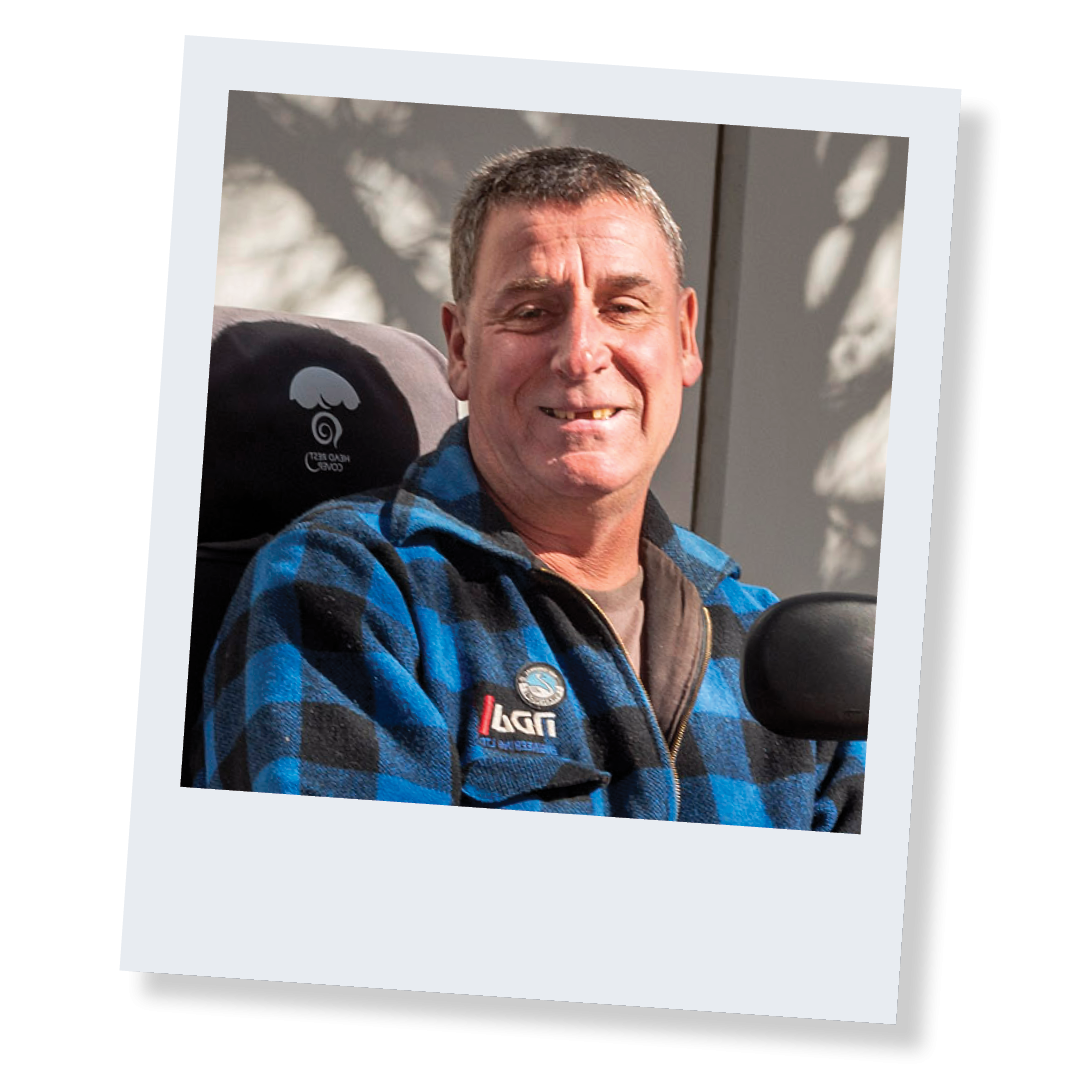 "Your support of MS Gisborne helps people with MS, like me, that are struggling to be independent. Your donation will help me, and others with MS to live our best lives." Kevin
Multiple Sclerosis Gisborne and East Coast provides information, advice, and support to people with Multiple Sclerosis and their families, carers across a wide geographic area.
Our Field Officer provides clients with one on one peer support, ensuring they have access to other appropriate supports, alternative therapies, social interaction, and community engagement opportunities available in our region.
As a member of the Rehab Collective, we work collaboratively with other non-profit organisations for the betterment of our clients and for the delivery of high calibre awareness education.
Our services
Community Advisor Services
Educational Resources
Hydrotherapy
Socialising Events
Support Groups
Contact
Phone: (06) 868 8842
Address: 176 Cobden Street, Gisborne 4010
A big thank you to our Supporters
The real heroes who are kindly helping us achieve our goal Shawn Elworthy