Follow Graham's progress as he attempts to cycle 240kms in 12 days!
Why not pledge a certain amount for every KM Graham rides? If you pledge $1 per KM your maximum donation would be $240. You can follow Graham's progress with regular updates below or on our Facebook Page. On completion of the journey to Wellington we will email you the total KMs Graham has ridden and our bank account details where you can deposit your donation. Email us with your pledge today at info@msnz.org.nz.
Who will get furthest? The 'banger' or the bike?
WARM UP
Exploring Auckland and warming up with a 16.5km cycle ahead of the rally start tomorrow!
DAY 1 - 6th April:
Rally start from Auckland to Rotorua via Morrinsville, Gate Pa (Tauranga).
DAY 2 - 7th April:
Left Rotorua bright and early to cycle as far as I could before our banger 'Keep Smyelin' caught me up! Managed to cycle 38.58km to Lower Artiamuri before being caught to continue in the banger to Chateau Tongariro, through Mangakino down west side of Lake Taupo.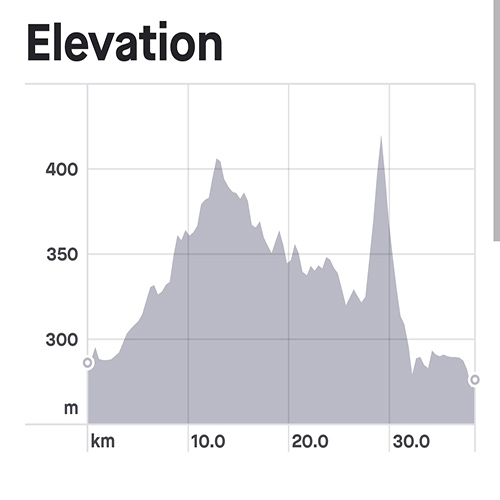 DAY 3 - 8th April:
From stunning Chateau Tongariro, I cycled 36.05km before the banger found me at Horopito. Along the way I found somewhere to support the banger when it needs it!! The rally and I were delighted to meet up with MS Wanganui en route and I may have found another suitable banger!
DAY 4 - 9th April:
Managed to cycle 42.11km to Levin before our banger caught me up! Then we carried on over to Blenheim via Cook Strait Ferry.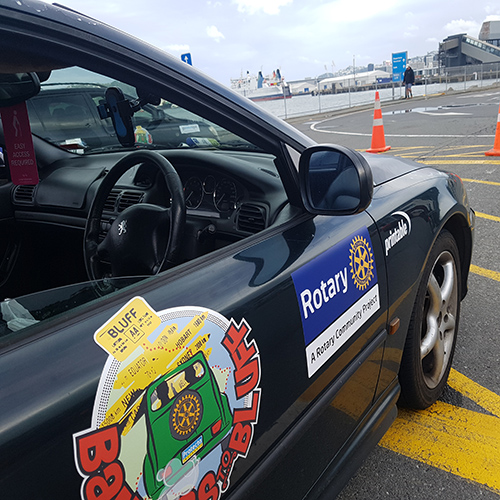 DAY 5 - 10th April:
Rest day in the Blenheim rain with our new rally driver!
DAY 6 - 11th April:
Delighted to cycle 42.58km this morning before sight of our banger. Great ride from Blenheim down the Wairau Valley, with fab views of Lake Rotoiti, heading to Westport.
DAY 7 - 12th April:
Westport to Greymouth via Buller Gorge, Inungahua, Blackball and Reefton. Too wet for cycling!
DAY 8 - 13th April:
Greymouth to Haast via Franz Josef and Fox Glaciers. Rain stopped cycling again!!!
DAY 9 - 14th April:
As the sun decided to come out at last, I cycled 50.55km from Haast to Jackson Bay, where the banger found me to carry on to Wanaka.
DAY 10 - 15th April:
Cycled 26.40km from Wanaka up the stunning Cardrona Valley to the Cardrona Hotel before catching sight of the banger on the way to Te Anau.
DAY 11 - 16th April:
Rest day in Te Anau.
DAY 12 - 17th April:
Cycled 49.25kms from Te Anau, through Manapouri, before being caught by the banger just before Blackmount. Then we continued on to Bluff and then back to Invercargill for grand finale auction and prizegiving.
HE DID IT!
We are delighted to announce that Graham cycled an amazing 286.52km over the 12 day rally.
If we include the Auckland prologue the total comes to an even more impressive 302km.

Thank you Graham for showing us that "exercise is medicine".
Current Pledges
Thank you to those that have pledged their support of Graham's challenge so far:
Neil - "I pledge $2 per km for Graham's ride".
Ray & Nathlie - "We pledge to donate $2 per km ridden; go well Graham!"
Lois & Bob- "We pledge twenty cents per kilometre for Graham".

Vicky- "Happy to pledge 50cents per km cycled".
THANK YOU
We would like to express our sincere gratitude to The Rotary Club of Half Moon Bay for giving us the opportunity to be one of the masthead charities selected for this event, to our sponsors for supporting our 'banger' and to you for joining us to make a difference, supporting us on our journey.